SPOTLIGHT ON THE FRENCH RIVIERA

9-Day Trip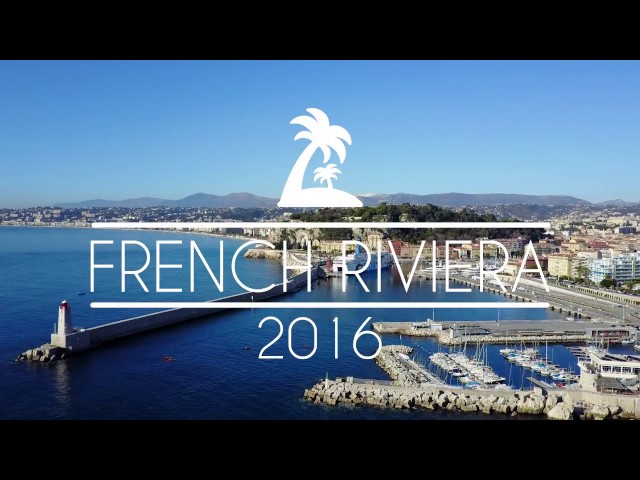 Nice, capital of the Alpes-Maritimes department on the French Riviera, sits on the pebbly shores of the Baie des Anges. Founded by the Greeks and later a retreat for 19th-century European elite, the city has also long attracted artists. Former resident Henri Matisse is honored with a career-spanning collection of paintings at Musée Matisse. Musée Marc Chagall features some of its namesake's major religious works.
Cannes, a resort town on the French Riviera, is famed for its international film festival. Its Boulevard de la Croisette, curving along the coast, is lined with sandy beaches, upmarket boutiques and palatial hotels. It's also home to the Palais des Festivals et des Congrès, a modern building complete with red carpet and Allée des Étoiles – Cannes' walk of fame.
Saint-Tropez is a coastal town on the French Riviera, in the Provence-Alpes-Côte d'Azur region of southeastern France. Long popular with artists, the town attracted the international "jet set" in the 1960s, and remains known for its beaches and nightlife. The cobblestoned La Ponche quarter recalls its past as a fishing village, although yachts now outnumber fishing boats in the Vieux Port (Old Port).
SPOTLIGHT ON THE FRENCH RIVIERA
This will be a trip of a lifetime! Nice, Antique Market, Choices on Tour, Grasse, Fragonard Perfumerie Workshop, St. Tropez, Vineyard Tour & Wine Tasting, Monaco, Monte Carlo Casino, Cannes, Antibes, St. Paul de Vence, Nice Flower Market, Eze, Saint-Jean-Cap-Ferrat, Villa Ephrussi de Rothschild and more!
It's time to live the good life and embark on a getaway to the fabulous French Riviera, or Côte d'Azur. With its elegant coastal resorts, superb eateries, chic boutiques and captivating museums, it's the ultimate sunny retreat for the elite. Unpack your bags just once and stay at a single hotel for your entire adventure which begins with an overnight flight to France.
Included in your package:
~ International flights from BWI
~ lodging at Splendid Hotel & Spa (Nice, France)
~11 Meals
+ the following tours -
~ Visit the stunning seaside palazzo Villa Ephrussi de Rothschild and its gardens

~ Explore the ancient port town of Antibes
~ Perfume making, hands-on workshop

~ Tour Nice, the sunny playground of the rich and famous
~ Explore Monaco and take in iconic sites such as the Casino of Monte Carlo and the Cathedral of Monaco.
~ Travel to St. Jean-Cap-Ferrat, the "Crown Jewel of the French Riviera."
~ Discover the hilltop towns of Eze & St. Paul de Vence with beautiful vistas.

~ Savor a wine-paired tasting menu featuring flavors of the South of France.
~ Visit a vineyard for a tour and tasting of local rosé wines.
~ Enjoy French lunch in the tea room of the Villa Ephrussi de Rothschild.

Please note that payments are non-refundable so make sure you can really go before registering!
By clicking the payment button for trips, you are agreeing to the price,
standard hold-harmless terms/conditions and non-refund policy for travel with Girlfriends Travel.
Travel insurance is available and highly recommended
/