Girlfriends Travel offers our annual trips to Paris, Italy, South Africa, Israel and Martha's Vineyard. During the Pandemic we are limiting our trips and waiting to see when it will be safe to travel again.
We are only going on one trip in 2021 and one in 2022 so far. Please the details below.
View more of Grand Bahia Principe Jamaica
Kiki's 50th Birthday Bash

7-Night Cruise to GREECE

October 2 - 9, 2022
Kiki will be turning 50 in 2022 (born in 1972!) and has always wanted to visit Greece, especially Mykonos and Santorini! She found a great trip and is inviting all of you to join in the fun! Check this out!
7-Day Greece Cruise Round-trip Venice: Santorini, Mykonos & Croatia!

Book your spot right now to get this great price!
Click below for
Paris was wonderful! The hotel was five star. At the Eiffel Tower restaurant dinner everyone wished us a happy anniversary. Also during dinner at the Moulin Rouge the cast said happy anniversary to us in French. We enjoyed all of the excursions. The Blacks in Paris tour was very interesting and informative. We were told about the culture, the history and the people. Yes, we enjoyed the trip very much.
~ Mrs. Jenifer (Paris trip April 2017)

I love cruises and have done Carnival and Royal Caribbean before but never even heard of MSC. It was wonderful. Very different from the American cruises I've been on. I would totally recommend booking with Girlfriends Travel for another cruise. I would have never thought a European cruise line would be so elegant, fun and better than ours.
~KM (MSC cruise to San Juan/Puerto Rico/Bahamas/ 2016)

Click Here to Add a Title
I would like to thank you for my marvelous cruise! I had such a great time! The package that you got me was wonderful—I was very blessed to be upgraded to the Fantastica experience which resulted in my wonderful balcony in the nicer section of the boat (I have attached a sunrise photo) and the drink package which was also awesome and cost-effective (.88 for a glass of red wine)! I am sure that you saw the beautiful photos of the boat on my Facebook page...The things that the photos don't convey include the great Broadway-style shows, the great DJ, the wonderful restaurant meals, and the shopping.
I would highly recommend MSC Seaside to you and your other clients. I would also like to book a cruise on that ship or another MSC vessel next year. Thanks again!
~ Juanita (MSC SEASIDE - August 2018)
Had a wonderful time. I would have given it a 5 but had a little trouble at two of the hotels (bathroom in Rome and had to change room in Florence because of a bad smell). But the trip itself was one of the best I have ever been on. Thank you so much for organizing and making this experience possible. Wonderful!
~Group Traveler for Italy 2017
Thank you so much KiKi, you're the best! I had absolutely no problems. The tours were great, I met many people I never felt alone. I roamed the city and enjoy every minute of it. I wanted to come to Paris for many years and I couldn't put it off any longer. Thank you for your professionalism. You handle everything fantastic. The hotel was wonderful I love it and would like to stay here again they were so professional. I will definitely be coming to Paris again!

~Idara (Paris - August 2018- solo trip)
What Yolanda had to say about Paris - April 2018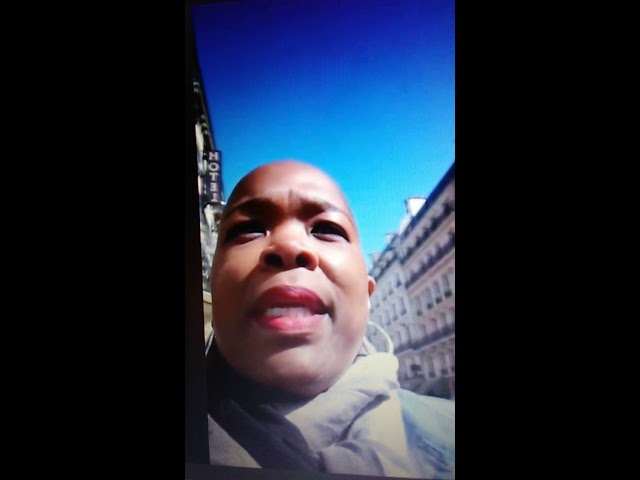 from Italy trip September 2017




"Italy far exceeded my expectations and I cannot thank you enough for organizing the trip!"

~Joe Foster

FIND OUT ABOUT OUR UPCOMING TRIPS!
Want to hear about our next trips before they are posted? Sign up here and you will be added to our newsletter list. If you are looking to hit some of the places on your bucket list, or if you just want to stay informed of what group trips we have planned, stay tuned!
You can unsubscribe at any time.
1629 K Street NW Suite 300
Washington, DC 20006
(202) 83-TRIPZ

202-838-7479
Mon-Fri: 10AM - 5PM
Sat: Closed
Sun: Closed
Click this text to start editing. This carousel is a great way to show off products or pictures of your business. You can click the green "Add Slide" button to add additional images to your carousel.
/